Check It Out: In the Distance by Hernan Diaz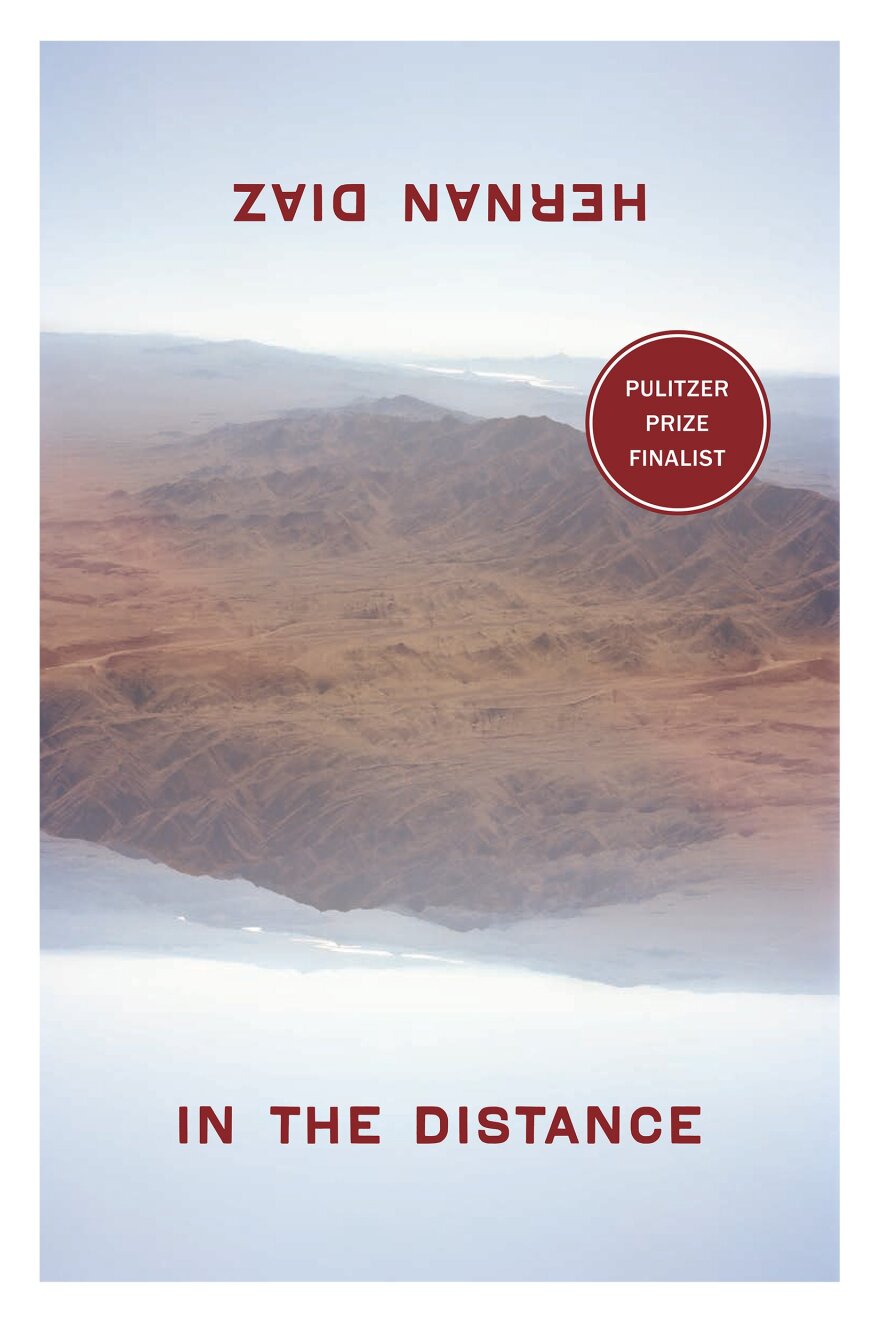 I'm Mark Munger and you are listening to Check it Out.
A ship set in ice. An axe. A giant disappearing into arctic waters. Such are the uncommon beginnings to an uncommon Western. In the Distance by Hernan Diaz approaches one of the great American genres with a cold but intense embrace.
It's odd that sometimes the best expressions of a genre are those expressions that are anti-that-genre. Larry McMurtry has been delivering devastating blows to the myth of the West while producing great Westerns for decades. A lifetime, really. His own beefs with the genre, with the idea of America that it inspires, the good guy vs bad guy, cowboy vs Indian, wild vs civilized, bull vs bear, remain relevant. But the beefs and books were aimed at a generation who grew up with John Wayne on television, if not in the cinema. And, anyway, most people mistook Lonesome Dove as a simple Western because it features cowboys, much like "Born in the USA" is seen as a patriotic anthem because it has "U.S.A." in the lyrics.
Diaz makes the anti-Western feel more contemporary, more angular and twisted, more visceral to an audience that didn't grow up with Hoss and Little Joe and doesn't thrill at the first few notes of the Magnificent Seven theme (which is great). Our hero, Håkan, known as Hawk, immigrates to the US from Sweden, losing his family and connection to anything along the way – no Swedish speakers in the Wild West? Time expands and blurs like the Western plains until it loses meaning, and any way of counting it becomes as foreign as the man drifting in unknown lands. And like all good gunslingers and cowboy heroes of the past, all who see Hawk fear him, but Hawk learns only to fear being feared. The reader faces a West that is as unflinching as we are yet able to be about the making of America.
Want more? Subscribe to The First Fifty Pages, our podcast about books, library culture, and current reading trends. Available on your favorite podcast platform… or just ask your smart speaker to play The First Fifty Pages.
Support for Check It Out comes from Avery Brothers.