News and resources regarding COVID-19
No Mask Mandate for Sioux City Schools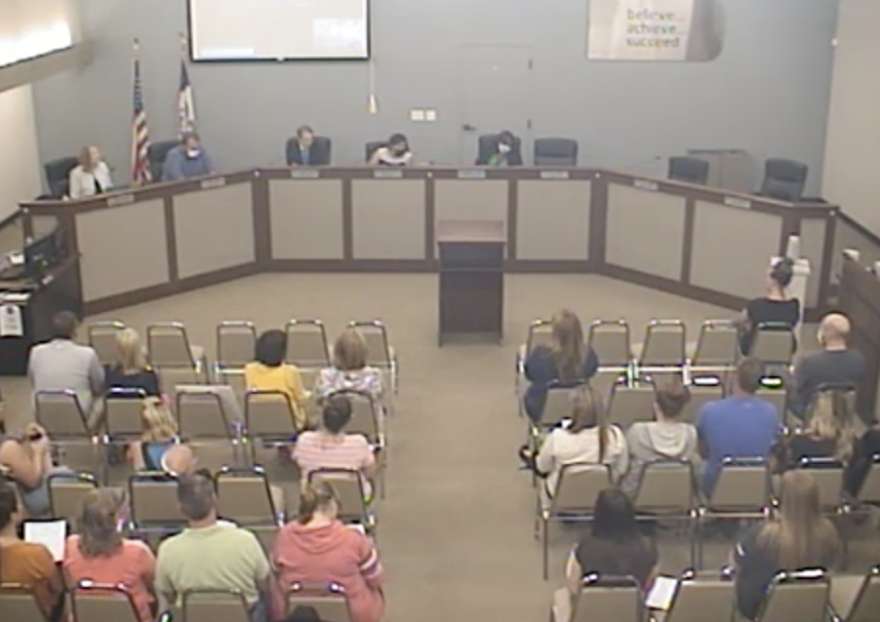 The Sioux City Community School District will not bring back a mask mandate after an emergency session on Wednesday, September 15. Siouxland Public's Sheila Brummer reports.
Even from the start, contention filled the air of the Sioux City Community School District's headquarters Wednesday afternoon for a special board meeting, mainly from those who did not want their children to wear masks in school.
More than 20 concerned citizens on both sides of the issue shared their viewpoint by phone and in person.
In the end, the board did not vote, due to lack of consensus. When Board Vice President Monique Scarlett motioned for all students, staff and visitors to wear masks in district buildings, no one else followed her lead.
Other major school districts across the state re-instated a mask mandate after a federal judge blocked the enforcement of a state ban requiring masks in schools.
Board members called for more transperancy in reporting COVID-19 cases and say they could revisit the issue if cases continue to climb. And, they are according to Siouxland District Health.
A weekly update in Woodbury County showed 400 more cases, an increase of 100. The test positivity rate more than doubled in three weeks for a current level of 14.5%.
During the meeting, the Catholic Diocese of Sioux City issued a news release stating a mask mandate will not be instituted in the diocese's 16 school systems.
News release from the Catholic Diocese of Sioux City:
The Catholic schools in the Diocese of Sioux City will not be instituting mask mandates at this time, due to the current legal proceedings in Iowa.
Patty Lansink, superintendent of Catholic Schools for the Diocese of Sioux City, noted the diocesan attorney verified that the temporary restraining order lifting the ban on mask mandates did not apply to the 16 Catholic school systems in the diocese.
"If you have heard about this ban, it is only lifted for public school districts – it is not lifted for non-public schools," Lansink pointed out. "We want to clarify that we still will not be mandating masks, because the ban is still not lifted for our schools."
In May 2021, Iowa Gov. Kim Reynolds signed the House File 847 which banned school districts and local governments from imposing mask mandates on their properties. This applied to public and non-public schools, including Catholic schools.
U.S. District Court Judge Robert Pratt issued a temporary restraining order Sept. 13, which gives Iowa school districts the option of implementing mask mandates in schools.
Only public schools are mentioned in the order:
"Defendants Gov. Reynolds, Director (Ann) Lebo (Iowa Department of Education) and the school districts are enjoined from enforcing Iowa Code section 280.31 banning local public school districts from utilizing their discretion to mandate masks for students, staff, teachers and visitors."
Lansink pointed out that issues surrounding COVID-19 precautions and schools can change quickly, and her office will continue to monitor the situation.