Gov. Reynolds Calls for Tax Cuts and Abortion Amendment in Condition of the State Address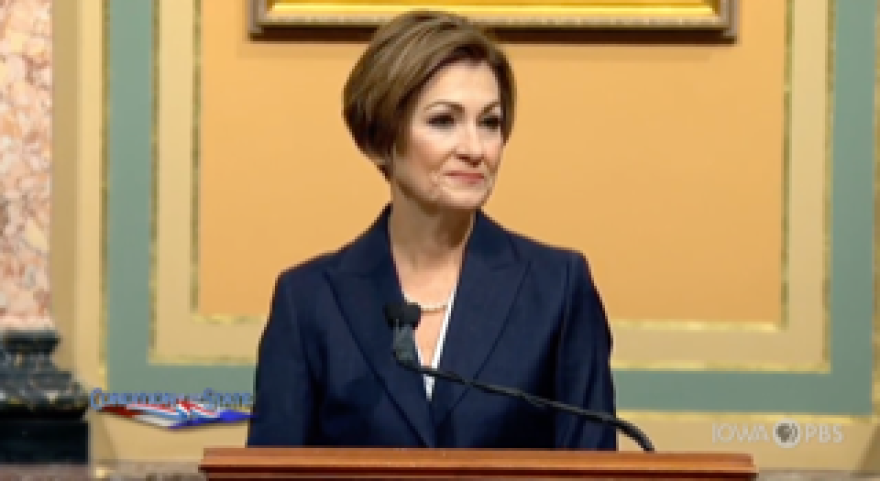 011420 404
In her condition of the State address this morning, Iowa Gov Kim Reynolds is asking lawmakers to consider increasing the state sales tax by 1 cent to fund increased spending on water quality, the environment, and mental health care programs.
To offset the tax increase she's proposing an income tax cut of 10% and a property tax cut.
She would also like to raise the limit for the childcare tax credit from 45 thousand to 90 thousand dollars, and she will ask for unique childcare ideas.
"We need to enlist Iowans to find commonsense solutions that increase access to childcare."
Reynolds is again calling for a constitutional amendment to allow felons to vote upon completing their sentences and an amendment declaring there is no right to an abortion under the Iowa Constitution.
The President of MercyOne says the hospital has a contract with a nurse staffing agency if there is a strike.
Nurses authorized their union leaders to call a strike at MercyOne Siouxland Medical Center in Sioux City.
The union must give the hospital at least 10 days' notice before picketing could start.
The nurses rejected MercyOne's most recent contract offer.
The two sides have been negotiating for more than seven months.
The local's current contract expired Sept. 1.
The nurses union last authorized a strike in June 2010 but settled with the hospital before a walkout began.