Podcast Unearths Native American Roots of National Parks; Fierce Western Women: The Exchange
This week on The Exchange, we talk about the West and its history, and what is going on there today.
Now that it is high summer, national parks are crowded with tourists. But those parks have been created in places with deep Native American roots. Today we talk with the creators of a new podcast where Native American voices tell stories of times before the creation of the national parks.
Also, how going west became an emancipatory move for many American women.
Summer is also a time for outdoor theater, and that means Shakespeare in the outdoor theater at Morningside University. We talk with the director about this year's performance of A Midsummer Night's Dream set for this Saturday night.
But first, a conversation with a northwest Iowa man who is running in next year's Democratic Senate primary race. Dave Muhlbauer talks with Siouxland Public Media's Sheila Brummer.
Americans are flocking to the U.S. National Parks once again. But many of us are not really aware of the history of indigenous peoples where the parks now stand. A new podcast called Parks looks at the history of national parks from the point of view of Native Americans, whose tribes lived on the lands for thousands of years before they were forced to leave. Mary Mathis and Cody Nelson created the podcast. We talk with them and with story editor and Native American Talyor Hensel.
mary_mathis__cody_nelson_and_taylor_hensen.mp3
The American west has long been a place for adventure, and for women, a place where new freedoms could often be found. Winnifred Gallagher is the author of the book, "New Women of the Old West: From Settlers to Suffragists, An American Story." The book tells the stories of women who took freedom in their own hands . . . the freedom to vote, work and live as they pleased. Also, we hear the story of Annie Tallent, a Sioux City woman who made history and stirred up controversy. Black Hills tour guide Karen Bucholz tells the story of Tallent, the first white woman to enter the Black Hills in 1874.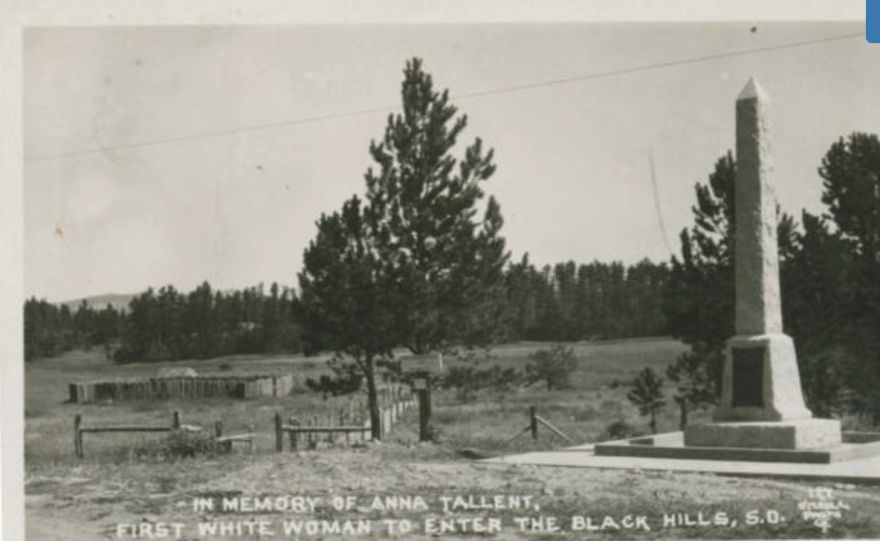 winnifred_gallagher_and_the_story_of_annie_tallent.mp3
And we welcome back outdoor theater at Morningside University this weekend. Assistant professor and director Taylor Clemens talks about the production of William Shakespeare's "A Midsummer Night's Dream" that takes place on the campus this weekend.
We also hear a new theory about the genesis of Shakespeare's plays from journalists and author Michael Blanding.
taylor_clemens__morningside_university_shakespeare_outdoors_and_michael_blanding__north_by_shakespeare_.mp3