Newscast 05.06.22: SkyWest to limit SUX flights as of July 1, 2022; Bird flu killing bald eagles; IA Democratic Party strives to hold on to first-in-the-nation Iowa Presidential Caucuses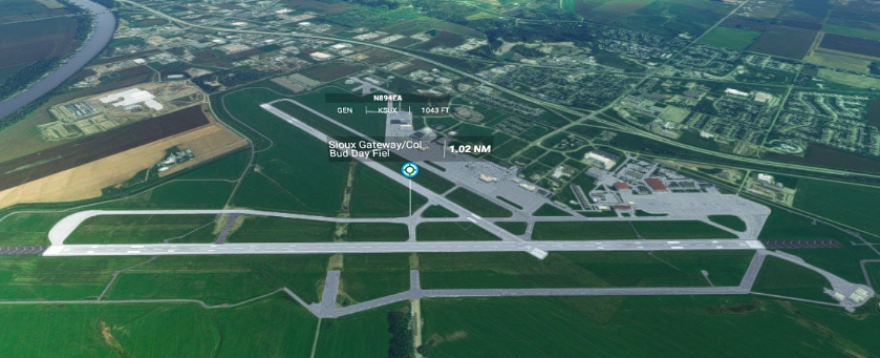 It looks there will be fewer weekly flights coming out of Sioux Gateway Airport, at least temporarily. Under a proposed agreement between Sky West airlines and the city, the minimum number of weekly flights would be temporarily reduced from 12 to 7, starting July 1, under a proposed agreement between the city and the airline.
Skywest, which flies connecting routes for United Airlines, announced in March it plans to leave Sioux City and 28 other small airports by this summer due to a shortage of pilots. Because Skywest's flights at the city-owned Sioux Gateway are federally subsidized under the Essential Air Service program, the airline is required to continue serving those markets until the U.S. Department of Transportation selects a replacement carrier.
Carriers have until May 11 to submit proposals for the EAS markets. But Sioux City officials essentially have asked the DOT for permission to withdraw from that process and accept instead a negotiated agreement with SkyWest.
Bird flu is killing an alarming number of bald eagles and other wild birds, with many sick birds arriving at rehabilitation centers unsteady on their talons and unable to fly. The latest bird flu outbreak of has led to the culling of about 37 million chickens and turkeys in U.S. farms since February, and the U.S. Department of Agriculture has confirmed 956 cases of bird flu in wild birds, including at least 54 bald eagles. The number of wild birds that have died from the virus is likely significantly higher. University of Georgia researcher Rebecca Poulson, who has been studying avian influenza for 15 years, says the wild bird death toll in this outbreak is "unprecedented."
Iowa Democrats have begun making their case for why the Iowa caucus should remain the first step in the party's presidential nominating process. The state party submitted a letter of intent to the Democratic National Committee's Rules and Bylaws Committee, promising to make changes in response to criticism of past events, including to make it more inclusive. State Democratic officials expressed optimism even while acknowledging they face skepticism from many national counterparts who have long questioned why Iowa and New Hampshire — both largely rural states with overwhelmingly white populations — should begin the nomination process. The Democratic National Committee decided last month to stop automatically allowing Iowa to hold the first presidential tilt.
A second group attempting to expand Medicaid eligibility in South Dakota submitted petition signatures to the secretary of state in a bid to place a proposed law on the November ballot and create a rival to a proposed constitutional amendment. Dakotans for Health said it had submitted over 23,000 signatures to ask voters to approve a law requiring Medicaid health insurance to be made available to people who live below 133% of the federal poverty level. State law requires initiated measures to submit nearly 17,000 signatures from South Dakota registered voters. However, a proposed constitutional amendment to expand Medicaid eligibility has already been certified for the November ballot.